Courtney Caruso, M.S., CCC-SLP, is a bilingual (English/Spanish) speech-language pathologist and the owner and founder of Liberty Speech Associates LLC.  She graduated Summa Cum Laude from Loyola College in Maryland with a Bachelor of Arts in Speech-Language Pathology/Audiology and a minor in Spanish.  Then, she obtained her Master of Science in Speech-Language Pathology with a bilingual focus from Teachers College, Columbia University.
Courtney spent a semester in Spain in 2005 to enhance her Spanish skills. Additionally, Courtney traveled to Bolivia in 2009 to provide speech and language services to children. After returning, Courtney provided speech therapy to Bolivian children via computer in the Teachers College, Columbia University clinic.
Most noteworthy, Courtney, along with a few of her colleagues, coauthored a best practices technical manual. The manual addresses the appropriate assessment of bilingual and multicultural students. The manual's aim is to help New Jersey speech-language pathologists and audiologists provide appropriate services to these individuals.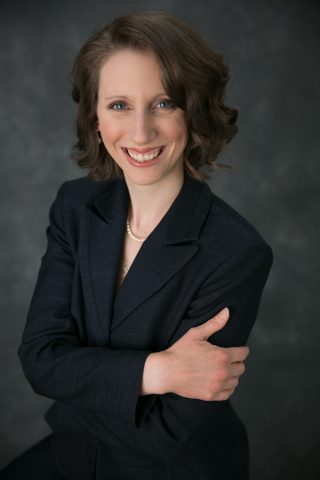 Courtney has worked as a bilingual speech-language pathologist for the past 10 years.  She has experience providing speech therapy in a variety of settings, such as in clinics, hospitals, schools, homes, and offices. In addition, Courtney has provided therapy and conducted research at a non-profit organization for adults with aphasia.
Courtney's favorite places to provide speech therapy are in her clients' homes and out in the community.  Providing therapy in these locations allows Courtney to work on naturally-occurring communication skills. For example, she can work with a toddler on greeting other children in the playground.  She can also work with an adolescent or adult on ordering food at a restaurant.
Courtney is passionate about incorporating everyday routines in all speech therapy sessions.  She is also dedicated to the mission of improving the quality of services provided to children and adults from different cultural backgrounds and/or who speak languages other than English.