Little Talkers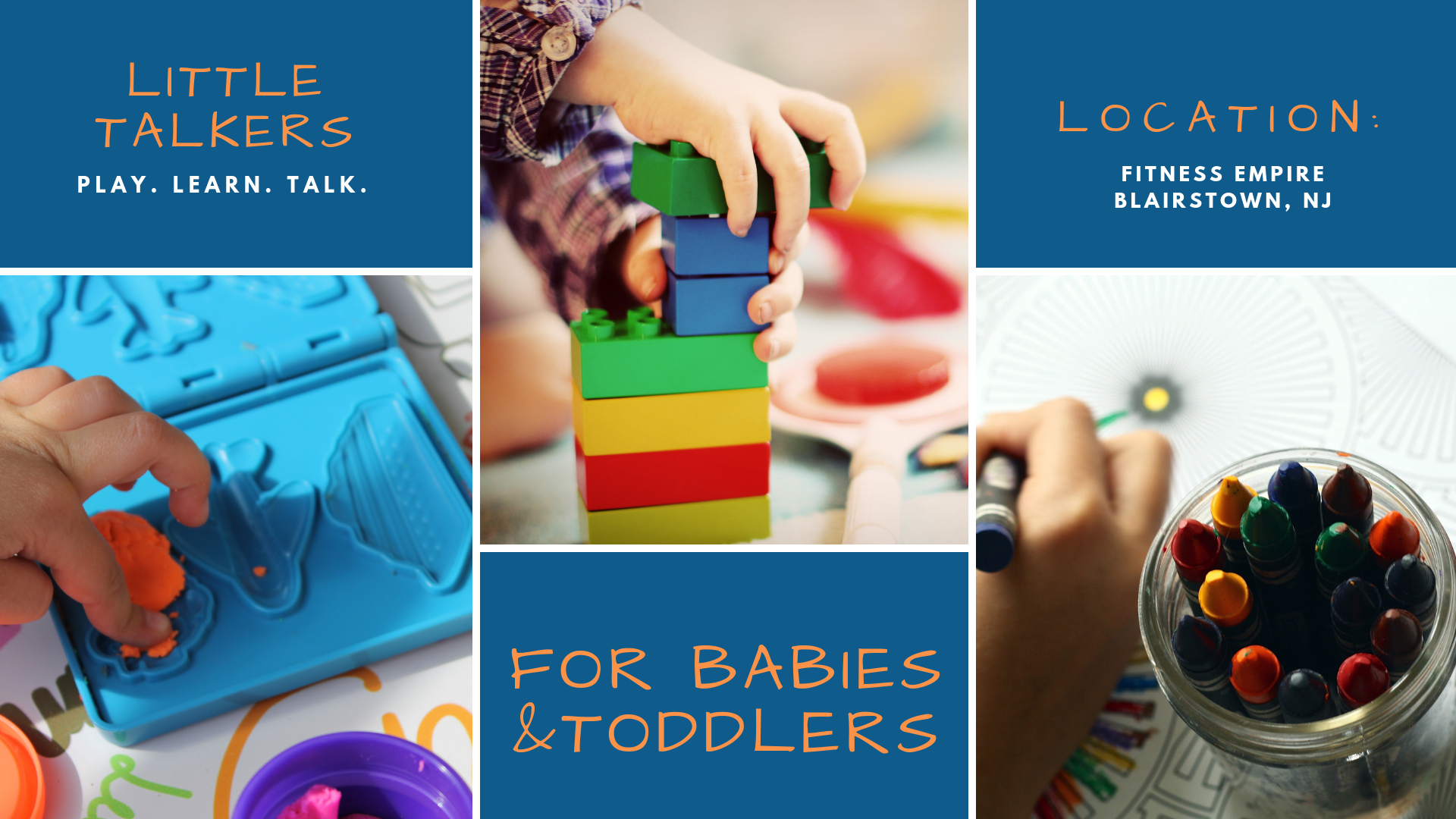 We offer three communication enrichment groups through our Little Talkers program.  Each group targets different developmentally appropriate communication skills. The classes are for caregivers and their children who are learning to communicate. Caregivers are active participants in all classes. Each week caregivers will learn a different strategy to encourage communication through daily activities. Children will enjoy socializing with new friends while engaging in fun and interactive songs, games, and stories.
Our next installment of Little Talkers will begin on Tuesday, January 8, 2019. Classes will meet for 6 consecutive Tuesday mornings from 1/8/19-2/12/19 at Fitness Empire in Blairstown, NJ. Below is the pricing for this 6-week program:
| | |
| --- | --- |
| On or Before 12/14/18 | $85.00 |
| 12/15/18 - 1/8/19 | $95.00 |
Payments can be made by cash, check, or PayPal (ccaruso@libertyspeechassociates.com). To sign up, complete and return the below registration form to Liberty Speech Associates, PO Box 555, Blairstown, NJ 07825.  You will be contacted to confirm your registration and class selection.
little-talkers-registration-form-fall-2018

Class Descriptions
Babbling Bunnies*
This class is for babies (6 months – 1 year) who are beginning to babble. We will address the following skills: babbling, pointing, saying first words, and following simple directions.  This class will meet from 9:00-9:45 am.
Word Worms*
This class is for toddlers (1 – 3 years) who are not yet talking or say less than 25 words on their own. It focuses on the following skills: using gestures and words to communicate, following directions, and sharing.  This class will meet from 9:45 am-10:30 am.
Phrase Frogs*
This class is for toddlers (18 months – 3 years) who say at least 25 words independently and/or have begun combining words.  The focus of this class is on: saying phrases and sentences, taking turns, sharing, and asking and answering questions.  This class will meet from 10:30 am – 11:15 am.
*Classes may be condensed based on number of registrants.
If you aren't sure which class would be best for your child, please contact us.  To see upcoming dates and times for our Little Talkers program, please check out the below calendar.