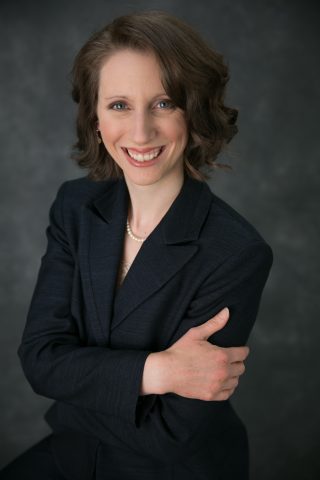 Founder and Owner of Liberty Speech Associates, Courtney Caruso, M.S., CCC-SLP, is a bilingual speech-language pathologist who has served her community in a variety of ways for over 13 years. Dedicated to bettering herself as well as giving back to her community, she has traveled to several countries, been a member of multiple speech therapy associations, co-authored a technical manual, and worked in the communities and homes of many families throughout New Jersey and Pennsylvania.
As a speech therapist, Courtney is dedicated to helping those in her community. Driven to improve the quality of services provided to children and adults from different cultural backgrounds and/or who speak languages other than English, Courtney is deeply committed to providing the absolute highest standard of services for all her families and clients.
Courtney has accumulated several degrees and certifications throughout her studies as a speech therapist. She began her career by graduating Summa Cum Laude from Loyola College in Maryland with a Bachelor of Arts in Speech-Language Pathology/Audiology and a Minor in Spanish, before moving on to obtain her Master of Science in Speech-Language Pathology with a Bilingual Focus from Teachers College, Columbia University. 
In addition Courtney holds New Jersey and Pennsylvania state speech-language pathology licenses, the New Jersey speech language specialist certificate, as well as the Certificate of Clinical Competence from the American Speech-Language-Hearing Association (ASHA). Most noteworthy, Courtney, along with a few of her colleagues, co-authored a best practices technical manual aimed at addressing the appropriate assessment of bilingual and multicultural students. The aim of the manual is to help New Jersey speech-language pathologists and audiologists provide appropriate services to these individuals.
Never one to shy from adventure or a chance to expand her horizons, Courtney has traveled to multiple countries, including spending a semester honing her Spanish in Spain as well as traveling to Bolivia to provide speech and language services to the children there. Even after returning to the United States she continued to provide speech-language services to Bolivian children via computers in the Teachers College, Columbia University clinic. 
Courtney is an active member of the New Jersey Speech-Language-Hearing Association (NJSHA), writing articles and providing webinars on topics related to multiculturalism and bilingualism.  Additionally, she previously served on the NJSHA Board of Directors from July 2014 to June 2015 and was Chair of the NJSHA Multicultural Issues Committee from July 2014 to June 2018.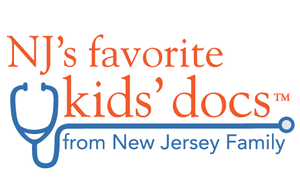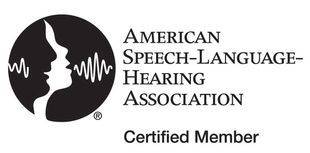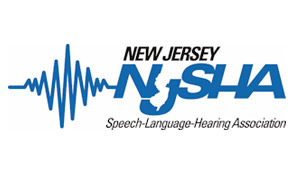 Over the years Courtney Caruso has cultivated an extensive list of publications and led multiple workshops and presentations.
Caruso, C. (2020). Cultural Sensitivity in Early Intervention. VOICES. Summer 2020, p. 14.

Caruso, C. & Kollia, B. (2018). Bilingual Language Development: Regarding the Silent Period in Young Language Learners. VOICES. Winter 2018, p. 14.
Caruso, C. (2017). Be Dynamic in Your Assessment. 

 VOICES

. Spring 2017, p. 11.
Caruso, C. (2017). Get the FAQs. 

VOICES

. Winter 2016, p. 8.
Rodriguez, M., & Caruso, C. (2015). Spotlight on multicultural issues committee: Student symposiums and attendee perspectives. 

VOICES. 

Summer 2015, p. 7.
Caruso, C., Escano-Concepcion, Y. & Elleseff, T. (2015). Technical manual: A guide for the appropriate assessment of culturally & linguistically diverse and internationally-adopted individuals. 

NJSHA

.
Caruso, C., & Concepcion-Escano, Y. (2014). Spreading multicultural awareness to speech-language pathology students. 

VOICES. 

Summer 2014, p. 8.
Caruso, C. (2014). Working in a multicultural world: Resources for speech-language pathologists and audiologists. 

VOICES. 

Spring 2014, p. 9-10.
Caruso, C. (2014). Introducing the technical manual – The how-to of multicultural assessment. 

VOICES

. Fall 2014, p. 8.
Caruso, C. (2012). ELL spotlight: Spanish – Considerations for assessment and treatment. 

VOICES. 

Fall 2012, p. 11-12.
Caruso, C. (2012). To be bilingual: That is the answer not the question. 

VOICES

. Winter 2012, p. 8.
Van Buskirk, C. A. (2010). Health talk: Speech vs. language. 

Little Thinkers

. Spring 2010, p. 8.
Caruso, C. (2021). Ethical Considerations for Assessment and Treatment of Culturally and Linguistically Diverse Clients. NJSHA webinar.

Caruso, C., & Elleseff, T. (2019). Research-Based Treatment Approaches for Childhood Apraxia of Speech. NJSHA Convention, Long Branch, NJ.

Caruso, C. (2019). Differentiating Difference from Disorder in Bilingual Children. Union County Speech and Hearing Association Workshop, New Providence, NJ.
Caruso, C., Hernandez, P., & Rodriguez, M. (2019). Multicultural Student Symposium Initiative: Successes and Challenges. NJSHA Convention, Long Branch, NJ.
Caruso, C., & Elleseff, T. (2019). Research-Based Treatment Approaches for Childhood Apraxia of Speech. NJSHA Convention, Long Branch, NJ.
Caruso, C. (2019). Sheltered Instruction: Day 3 Training. Carlstadt School District In-Service, Carlstadt, NJ.
Caruso, C. (2019). Working With Culturally and Linguistically Diverse Students. Palisades Park School District In-Service, Palisades Park, NJ.
Caruso, C., Hernandez, P., & Rodriguez, M. (2018). Multicultural Student Symposium Initiative: Successes and Challenges. ASHA Convention, Boston, MA.
Caruso, C. (2018). Sheltered Instruction: Day 2 Training. Carlstadt School District In-Service, Carlstadt, NJ.
Caruso, C. (2018). Sheltered Instruction: Day 1 Training. Carlstadt School District In-Service, Carlstadt, NJ.
Caruso, C. (2018). English Language Learners: Identifying Difference from Disability. Long Hill School District In-Service, Long Hill, NJ.
Caruso, C. (2018). English Language Learners: Identifying Difference from Disability. NJTESOL/NJBE 2018 Spring Conference, New Brunswick, NJ.
Caruso, C. (2018). Think Outside the Bag: Routines-Based Early Intervention. NJSHA Convention, Long Branch, NJ.
Caruso, C. (2017). Students from Culturally and Linguistically Diverse (CLD) Backgrounds: The Assessment Process. 37th Annual Bilingual/ESL Conference, William Paterson University, Wayne, NJ.
Caruso, C. (2017). 

Difference or Disorder: How Do You Know? 

NJSHA webinar.
Caruso, C. (2017). 

Say What? Understanding Verbal and Nonverbal Communication

. Early Childhood Learning Center, Phillipsburg, NJ.
Caruso, C. (2016). 

Optimizing Language in Infants and Toddlers

. Good Shepherd of the Little Ones, Kearny, NJ.
Caruso, C. (2016). 

Speech and Language Development: Myths, Milestones, and Red Flags

. St. Jude Giving Tree Preschool, Columbia, NJ.
Caruso, C. (2016). 

Take the Lead: Guided Conversations with Preschoolers

. Good Shepherd of the Little Ones, Kearny, NJ.
Caruso, C. (2016). 

Speech and Language Development: Birth to 6.

 Peekaboo Infant and Child Development Center, Lyndhurst, NJ.
Caruso, C., & Korostoff, S. (2016). 

Who Done It? Engaging Adults with Aphasia One Murder Mystery at a Time

. ASHA Convention, Philadelphia, PA.
Caracciolo, G., Faella, M., Goldman, S., Kaye, M., Vaughn, M., Koehnke, J., & Caruso, C. (2016).

Interprofessional Collaborative Practice Can Benefit State Speech-Language-Hearing Associations

. ASHA Convention, Philadelphia, PA.
Caruso, C. (2016). 

Academic Excellence.  

Kearny High School Academic Excellence Ceremony, Kearny, NJ.
Caruso, C. (2016). 

Standardized Tests and Multicultural Students: To Test or Not to Test. 

Bridging the Gap NJCEC Conference, Mahwah, NJ.
Caruso, C., & Elleseff, T. (2015). 

Working with CLD Populations: An Interactive Student Experience

. NJSHA Convention, Long Branch, NJ.
Caruso, C. (2015).  

Leadership

.  John E. Dwyer Technology Academy National Honor Society Induction Ceremony, Elizabeth, NJ.
Caruso, C., & Szabo, G. B. (2014). 

Script Training in a Bilingual Person with Aphasia: A Case Study

. ASHA Convention, Orlando, FL.
Caruso, C. (2014). 

Bilingual Aphasia. 

Seton Hall University, South Orange, NJ.
Caruso, C. (2014). 

Bilingual Aphasia

. NJSHA Webinar.
Caruso, C. (2014). 

Speech and Language Development: Birth to Age 5.

 Peekaboo Child Development Center, Lyndhurst, NJ.
Caruso, C. (2014). 

Therapies Available for Children with Autism Spectrum Disorder

. Autism Support Group, St. Anthony Parish Center, Passaic, NJ.
Caruso, C. (2013). 

Assessment of Aphasia

. Teachers College, Columbia University, Manhattan, NY.
Caruso, C. (2013). 

Speech and Language Development: Ages 2 to 5.

 Hillcrest Preschool and Daycare, Lyndhurst, NJ.
Caruso, C. (2013). 

Speech and Language Development:

 

Birth to Age 5

. The Learning Experience, Lyndhurst, NJ.
Caruso, C. (2013). 

Speech and Language Development: Birth to Age 6.

 Good Shepherd of the Little Ones, Kearny, NJ.
Caruso, C. (2013). 

Evaluating Individuals from Culturally and Linguistically Diverse Population

s, Montclair State University, Bloomfield, NJ.
Caruso, C. (2013). 

Evaluating Individuals from Culturally and Linguistically Diverse Population

s, NJSHA Webinar.
Caruso, C. (2011). 

Multicultural Issues

. Speech and Hearing Associates Staff Meeting, Westfield, NJ.
Van Buskirk, C. (2010). 

Evaluating Individuals from Culturally and Linguistically Diverse 

Populations. 

Speech and Hearing Associates, Westfield, NJ.
Crowley, C., et al. (2008). 

Integrating International Opportunities into SLP Program 

Curriculum: Benefits and Challenges

. ASHA Convention, Chicago, IL